Pod-Trak Infrastructure was formed as part of Pod-Trak Holdings in 2017 to capitalise on the Irish and European market opportunities pre-Brexit.
The business focus, while still incorporating Pod-Trak's group core multi-disciplinary rail capabilities, was formed to diversify into other infrastructure markets such as Airports – already a focus of the UK arm; the renewable energy sector; and MV/HV Projects – while also incorporating industrial LV projects as well.
The main office is European – based in Dublin – and allows us to work Europe-wide with the support of the Pod-Trak Group.
Our Experience
Since incorporation, Pod-Trak has worked on multiple Luas line projects and is currently working towards involvement in the upcoming Irish Rail expansion projects by using its vastly experienced multi-disciplinary Rail teams – looking to deliver Civils, Permanent Way, OHLE and Communications solutions for clients.
In addition, since conception, Pod-Trak has delivered a multidisciplined project for SSE on the new Centerparcs in Longford, installing an entire data communications duct and data network – a core PON fibre network and Broadband and Wi-Fi services park wide. This was complemented by winning the MV power maintenance contract to maintain the core power network.
In 2019, Pod-Trak engaged with SSE and EPS for MV/LV project for Irish Water at the main Dublin Pumping Station – installing six new pump systems. This included the completion of new MV switchboards and transformers, new control Scada systems to control and monitor pumping systems, new lighting, and gas detection. All pumps were controlled by NX Air Siemens switch equipment and new VSDs to control pump speed and flow were installed.
In 2020, Pod-Trak moved into further the M and E market and mainland Europe completing its first Data centre project in Sandviken , Sweden for Winthrop and Microsoft. Following this we have completed projects in Dublin for Edge Connex and Winthrop- completing the full LV submain installation in Dub 3.0- MV works, sub-station control cable packages and Telecoms data basket installation works.
Most recently – we have been awarded our first major project for iarnród éireann (Irish Rail). The TPS roll out between Malahide and Drogheda will be starting early 2023 under the civils framework contract.
In addition, we have been involved in the installation of Gas Generator farms for these projects, diverting MV feeds, terminating and testing new installation to provide auxiliary power supplies for the data centres.
We have now created a separate data centre division to expand on these works and have recently secured a second major data centre project in Brussels, Belgium. The business continues to expand with exiting growth potential."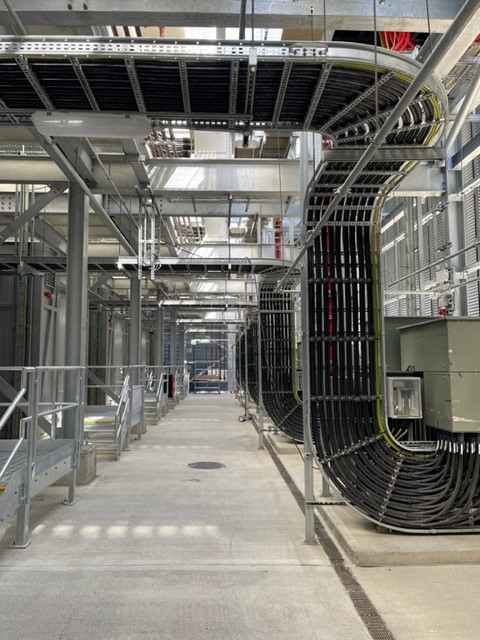 Contact us today
P: 0845 450 4190
E: enquiries@pod-trak.com
CASE STUDIES