Key Information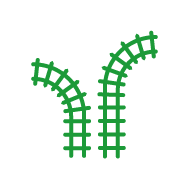 1.4km of new track formation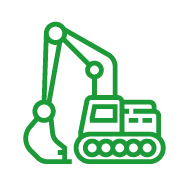 Moved 12,000 tonnes of excavated material off site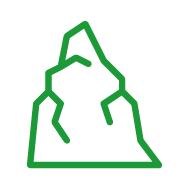 Importation of 14,000 tonnes of aggregate
The Felixstowe Capacity Enhancement Scheme was a £60m Project as part of Network Rail's Upgrade Plan which was funded by the Strategic Freight Network and Hutchinson Ports to increase the freight capacity to and from the Port of Felixstowe.
This rail project was part of a wider project which is enhancing the lines around the Port of Felixstowe to improve capacity for freight in and around the area.
Working closely with our client, we produced efficient phasing and logistics plans to ensure successful, timely and safe delivery, achieving the key bottom ballast installation date on the 22nd of September 2018.
This earthworks project has seen the successful completion of 1.4km of new track formation including all ground stabilisation, drainage blankets and 800 metres of embankment.
Pod-Trak moved approximately 12,000 tonnes of excavated material off site and managed the importation of approximately 14,000 tonnes of aggregate via engineering trains to complete works up to bottom ballast level.
Works also included:
The installation of 1.4km of cess walkway
The application of 1,800m² of Maccaferri MacMat® R badger netting
Several Twin Track UTXs
Challenges and Solutions
The loss of the site haul road due to third party restrictions, introduced an unplanned logistic risk that further constrained the site and introduced nonsequential working. To mitigate, Pod-Trak and VolkerFitzpatrick introduced a temporary RRAP at Gun Lane to import fill material and extract spoil under line blocks.
This was further supported by well-planned traffic staging and excellent implementation by all parties.