Graduate Project Manager / Engineer
Location: Manchester, London
Salary: Competitive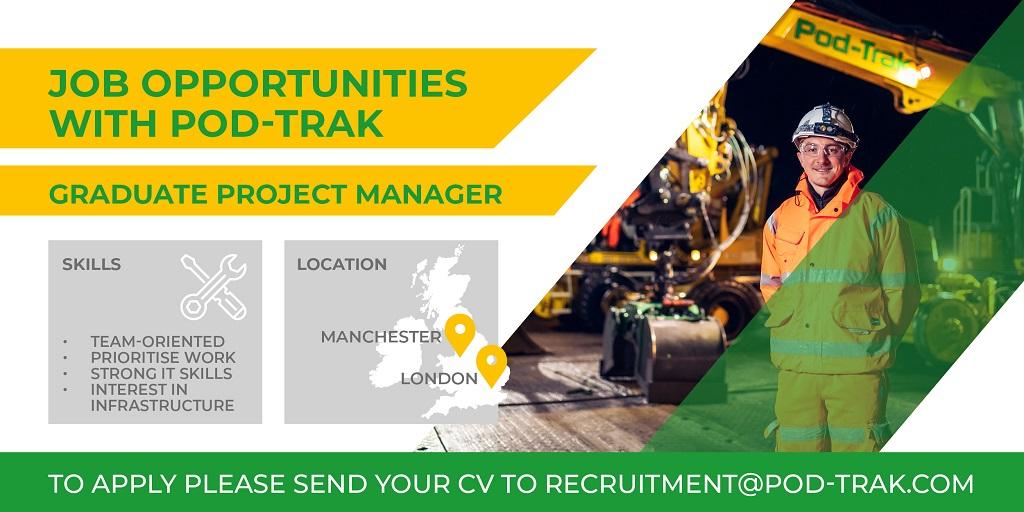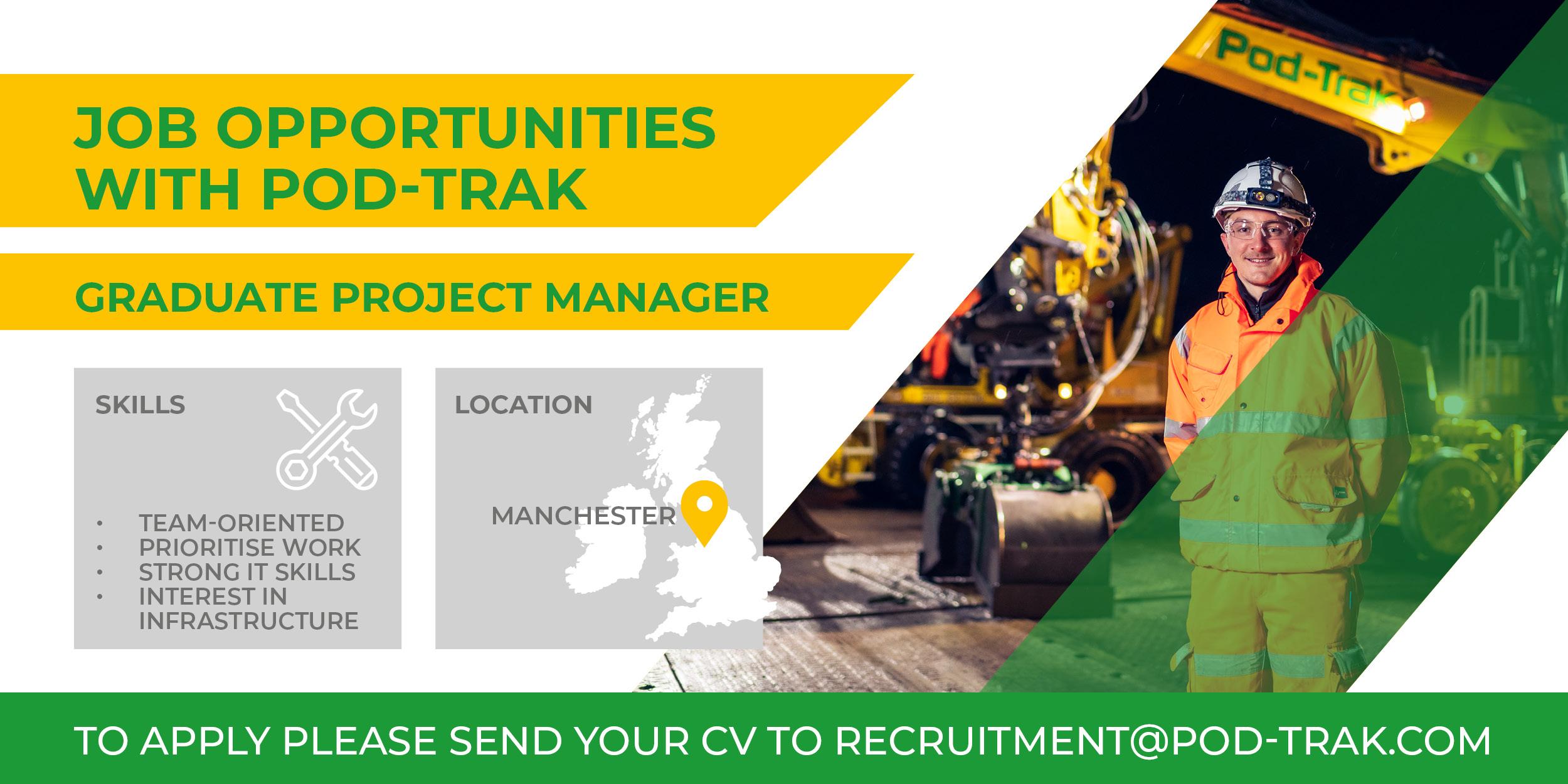 Applicate details required:
Must be a team-oriented person with a "can do" attitude
Have excellent written and verbal communication skills in English.
Be able to adopt a methodical and creative approach to resolving queries, whilst being organised and able to time manage workload.
To be able to prioritise workload and manage a number of tasks concurrently.
Must have strong IT and digital skills including the use of Microsoft Office (Word, Excel etc).
Be able to work effectively with multiple colleagues and/or other stakeholders to give or find information to resolve problems.
Can work using own initiative and work independently as required but understand the level of responsibility within the team and be able to recognise and ask for assistance when required.
Have interest in the built environment, including but not limited to Railway, Aviation and Civils projects
Be able to produce accurate and concise reports, alongside the ability to develop and project a positive image of Pod-Trak in person, over the phone or in writing.
Bachelors' degree or equivalent in Engineering (Civil &/or Structural preferred)
Job Role:
Support efforts associated with successful execution of all project tasks as directed by the Senior Engineer/ Construction Manager /Project Manager.
Ownership of discrete, delegated project tasks during the project lifecycle.
Maintenance of detailed project documentation including meeting minutes, action items, issues lists and risk management plans.
Escalate project escalations as appropriate in a timely manner and assist in resolution with internal stakeholders.
As a team member within Pod-Trak you will be expected to embrace and contribute to our Safety culture and process improvement with a focus on streamlining our processes adding value to our business and meeting client needs with a focus on safety at all times.
Recognise, exemplify and adherence to the company core values which centre around our commitment to People, Clients, Safety and Performance.
You can view more about what our current Students and Graduates say about Pod-Trak here.